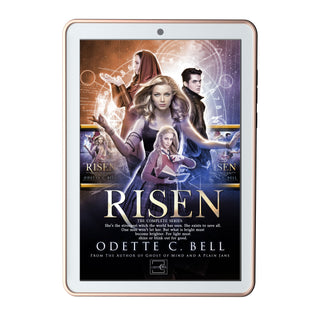 About
Odette C. Bell is a pen name of Gabrielle Sauvage.
About the Fiction

I've authored over 100 series, in genres ranging from sci-fi adventure to urban fantasy (some of my series aren't available on this website yet). My books usually have a quirky, philosophical bent with plenty of action and intrigue. If you want to try them out, you can read many of the first books in each of my series free here from this website.

About the Author

I started off on FictionPress many moons ago. My original name was the hilarious Muscularkevin (don't ask where that epic nom de plume came from - for my name is neither Kevin and nor am I muscular). My very first completed work was Gladys the Guard. I later became Scrabblecat on Fictionpress, before finally independently publishing in 2011/2012. I've used pen names in the past, but now I've decided to publish everything - no matter the genre - under Odette C. Bell. Previous pen names have included J.C. Luck, Monica Shepherd, Sarah Good, and Jilly McQueen.
wAIT, HOW DO YOU HAVE SO MANY BOOKS?
Long before self-publishing came along, I used to write on the internet on a site called FictionPress. When I jumped into publishing in 2011, I had ten books ready to go and a certain habit - writing between 5,000 to 10,000 words a day. I still practice that habit every day I can - including on weekends.
I simply love to write.
I do spare my knuckles these days and use dictation (voice recognition). Every morning, I wake up, put my dictaphone on, whistle to my dog, shove on my gumboots, and walk around writing stories while listening to the birds. It's not a bad life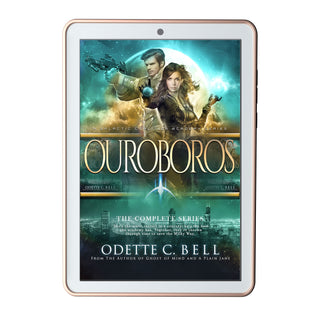 Content
What kind of content is in my books? I've written a lot of books, so it's hard to give specifics, but generally my books contain:
action scenes which can be violent
Clean romance - ie. there is kissing but not much else
swearing and cussing
I suggest if you want to figure out if my books are something you're comfortable reading, check out one of my numerous free titles.